Why Building Strong Customer Relationships Matters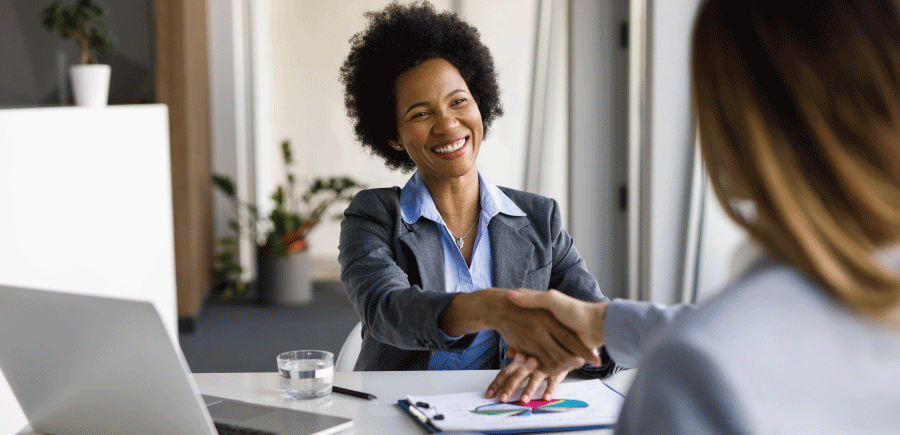 featured
2023-10-03
Community Banking
published
5 Minutes
When it comes to managing your finances, community banking isn't just about transactions; it's about building connections right in your own neighborhood. In a world where digital banking is on the rise, it's crucial for you, the customer, to understand the significance of receiving exceptional customer service from your local community bank.
We're about to delve into why providing great customer service in community banking is essential and how it benefits you in the long run.
The Personal Touch You Deserve
In a fast-paced world, community banks are a source of personalized service that can't be matched by larger financial institutions.  When you step into your local branch, you're not just a number; you're a neighbor, a friend, and an essential part of the community. This personal touch sets community banking apart.
Trust as the Foundation of Your Financial Success
Trust is the cornerstone of any banking relationship. When you trust your community bank, you're more likely to feel confident and secure about your financial decisions. Exceptional customer service is the key to building and maintaining that trust, as these banks truly have your back.
Understanding Your Unique Financial Needs
Every customer has individual financial goals, challenges, and preferences. Community banks, in combination with their local expertise and the time they take to get to know their customers on a more personal level, are uniquely positioned to understand your specific needs. They can provide tailored financial solutions that demonstrate their commitment to your financial well-being.
Easy Access and Quick Responses
One of the advantages of community banking is accessibility. You value the ability to have a conversation with a friendly and knowledgeable banker when you have questions or concerns. Quick and helpful responses to your inquiries and requests are essential in making you feel valued.
Stability and Growth for Your Peace of Mind
Community banks thrive on stability and long-term growth. By keeping a loyal customer base, they can provide you with stability even during economic challenges, ensuring your financial peace of mind.
Word-of-Mouth Recommendations
Happy customers become enthusiastic advocates of their bank. You're likely to pass along recommendations to your friends, family, and colleagues if you have had a great banking experience. Your positive word-of-mouth recommendations are a result of the trust and satisfaction that come from long-lasting relationships.
More Opportunities to Improve Your Financial Well-being
With a deep understanding of your financial situation, community banks are well-placed to identify opportunities that can improve your financial well-being. When you have multiple financial products and services with your bank, it strengthens your financial foundation.
Engaging with Your Community
Community banks often play a vital role in local philanthropy and community events. Your long-term relationship with the bank enhances its ability to contribute to community initiatives that benefit you and your neighbors through support and sponsorships.
LEARN WHAT IT MEANS TO BANK WITH A COMMUNITY BANK
Evaluate Your Banking Relationships
Now it's time to decide whether your bank is giving you the kind of customer service you deserve.
Is your bank:
Saving you money?
Saving you time?
Listening to your needs?
Maybe you're a business owner and looking for a bank to meet you at your location at a time that works for you. Are they accommodating you in that way?
Hopefully the answer is yes to all of the above, and if it is not, maybe it's time to look to move your banking relationship to a community bank (link to Shore United home page) that has your best interest at heart.
To wrap up this discussion, in community banking, providing exceptional customer service isn't just a business strategy; it's a way of enhancing your life and business dealings. The personal touch, trust, and lasting relationships that community banks offer is unmatched in today's digital banking landscape.
Building these relationships is not only vital for the bank's success but also for your financial well-being and the prosperity of your community. As a valued customer, your support ensures that community banks remain steadfast pillars of financial stability and prosperity in your neighborhood for generations to come.
Not getting the customer service you deserve from your bank? Visit a Shore United Bank branch today and see what getting quality customer service is all about.