Putting the Community into Community Banking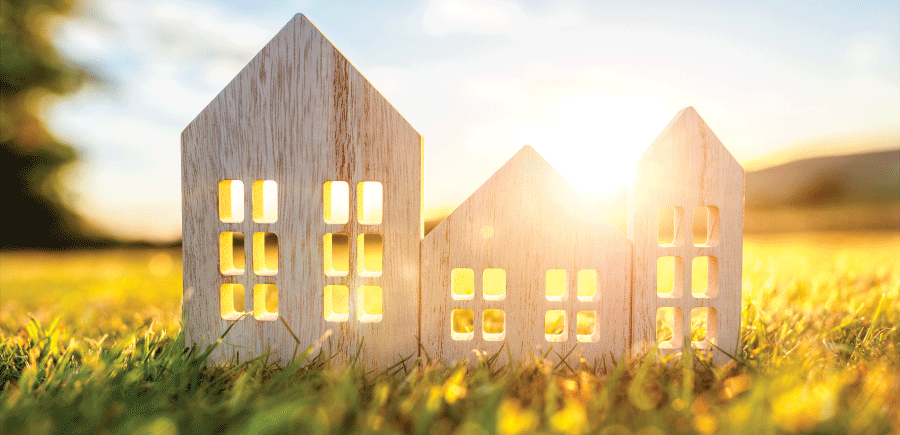 featured
2023-08-24
Community Banking
published
5 Minutes
How often do you hear the term "community" when it comes to banking?
If we would have to guess, it's a lot! Especially from banks like us, as community and involvement in our area are some of our specialties (besides, well, banking of course).
But why community banks and what qualifies a bank to be a community bank?
It's a great question and we've got the answer.
A community bank is a depository institution that is typically locally owned and operated and focuses on the needs of families and businesses in the areas surrounding branch and office locations.
These banks make their money in the traditional way, by borrowing money from account holders and then lending it out to other customers, earning interest on those loans. This process in turn, helps provide local jobs, conduct daily business, but most importantly, distribute funds back into the community via donations and sponsorships. 
VIEW THE VISIONS AND VALUES OF A TRUE COMMUNITY BANK BY CLICKING HERE
What really makes a bank a community bank?
Community banks are cornerstones in your neighborhood, investing dollars to strengthen, grow, and help your community thrive.
The decision-makers at these institutions live in the market area and care about their neighbors. Their kids attend school there, they shop at the same stores, attend the same churches, and are involved in many of the same organizations.
The deposits made into these institutions by the community are leveraged to be the economic engine of that community, financing the dreams of their neighbors and friends.
Whether you're a first-time homebuyer, small-business owner, family looking to save money for a larger residence or even a vacation, community banks are at the heart of making these good things happen.
Some other ways community banks do this is by:
Prioritizing small businesses
Supporting charitable causes
Developing meaningful relationships with customers
Community Banks are vital to the communities they serve because they bring firsthand knowledge of the area to their everyday service, and lending decisions are made by people who understand the local needs of families and businesses.
To highlight how special they are, these are the banks that sponsor your child's sports teams, local non-profits, local charities, and other community events that hit close to home, directly putting money back into the areas in which you live.
So, what other benefits can you get from a community bank?
Financial literacy
Local lending decisions
Great customer service
Real people who care about you
And SO much more!
Think about your experiences walking into your bank.
How do they greet you?
Are they friendly?
Do they know your name?
Do you feel like they have your best interest at heart during your transactions?
Have you seen their logo on a banner or brochure at an event in your area?
If you answered no to most of these questions, it may be worth looking into a new bank. You wouldn't trust just anyone with your money, right? Chances are, you're much more likely to trust a friendly neighbor with your finances over someone who may not completely understand your individual needs.
Now the question is, why do some folks choose to bank with the larger banks, especially when in today's world, community banks are full-service, offering an array of checking accounts savings accounts, CDs, and also have the ability to lend and invest money?
Good question, right?
Our advice is to take it a step further and stop into a local, community bank near you for a conversation to decide if community banking is a great fit for you.