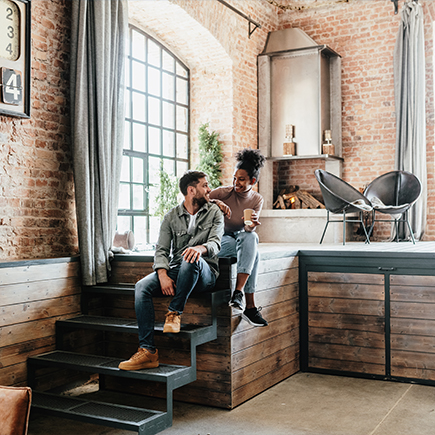 Tell us your story. You're the primary focus.
Get yourself behind the wheel, on the water, or in a better financial position to deal with all kinds of expenses. At Shore United Bank, our friendly lending team can help you get financing to purchase a car or truck, buy a boat, take a trip, remodel your home - or pay for anything else that life brings your way.
Get funds for almost any purpose - from covering unexpected expenses to remodeling your home

Often used to consolidate higher interest loans and pay down credit card balances

Competitive rates and flexible terms

Loans tailored to fit your needs and your budget

Work with an experienced lending team who can guide you through the application process
Certificate of Deposit (CD) or Savings Secured Loan
Loans secured by funds you already have on deposit with Shore United Bank

Lower rates and more flexible terms than many other loan types

Funds can be used to cover unexpected expenses, make a major purchase, or pay for any number of other things

Get access to needed funds while keeping your savings intact
Unsecured Line of Credit1
Get access to a loan fund you can tap into time and time again

Use funds for home improvement, purchases, vacation costs, college expenses, debt consolidation or any other need you might have

Line of credit can also be used as overdraft protection for your checking account

Option to make interest-only payments on money borrowed

As you repay funds, they can be used in the future for other purposes

Shore United Bank also offers an unsecured Premier Line of Credit2 for customers with higher personal liquidity needs
Financing for new and used cars, trucks, SUVs, boats and personal watercraft

Flexible payment plans help keep your monthly payments in check

Refinancing options available

Competitive rates
1Unsecured lines of credit are subject to credit approval.
2Unsecured premier lines of credit requires a personal financial statement to be submitted with the loan application.