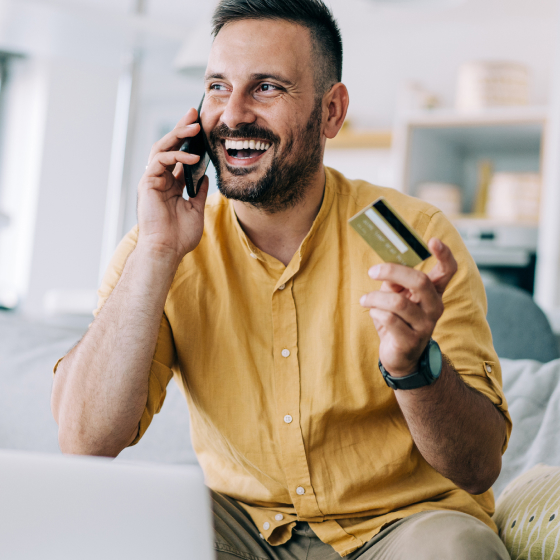 We've got you covered.
We understand accidental overdrafts occur, we have options to help you when the unexpected happens.
Basic Overdraft1
Our basic overdraft service is a discretionary offering in which we strive to pay your overdrawn items and charge our standard non-sufficient funds overdraft ($35) fee for each. Transactions covered by our basic overdraft service1 include:
Checks written to third parties
Bill payment transactions
Pre-authorized automatic debits
Automated Clearing House items
Basic Overdraft Plus1
Building upon our basic overdraft service, this option covers all of the transactions the previous plan covers in addition to ATM withdrawals and everyday debit card transactions. We will pay for overdrawn items based on eligibility and notification of interest in the program. Please let us know if you'd like to add the basic overdraft plus service to your checking account by calling toll-free
844-237-7395
or
visiting a branch location
.
Overdraft Transfer
For those with multiple accounts with us, you can authorize and set up an automatic transfer in the event of an overdraft of your checking account. This automated service allows you to rest easy knowing that you don't have to worry about constantly checking your account balance. To set up the overdraft transfer service on your accounts,
visit a branch location
.
Unsecured Line of Credit2
An unsecured line of credit can be tied to your checking account to cover periodic overdrafts that may occur on your linked account and it can also be used for a variety of personal, family, and household needs. If your linked account is overdrawn, we will transfer funds from your line of credit line to your checking account, up to the credit limit for which you've been approved. Interest will be charged based on the amount borrowed.
In addition to our unsecured line of credit, we also offer an unsecured premier3 line of credit for customers who have higher personal liquidity needs.
While you may never need these services, they may come in handy in the event of a temporary shortfall. If you are interested in learning more about our overdraft service offerings, contact us toll-free at
844-237-7395
or visit your nearest branch location. Additional details about these services are included in the
Consumer Overdraft Services Disclosure.
Shore United Bank is a full-service financial institution serving customers in Maryland, Delaware, and Virginia.
1Payment of overdraft items are not guaranteed under the basic overdraft service, as it is a non-contractual courtesy that we provide to eligible customers. Overdrafts must be repaid within a 30-day period. The bank reserves the right not to pay an overdraft if you fail to manage your account in a responsible manner.
2Unsecured lines of credit are subject to credit approval.
3Unsecured premier lines of credit require a personal financial statement to be submitted with the loan application.