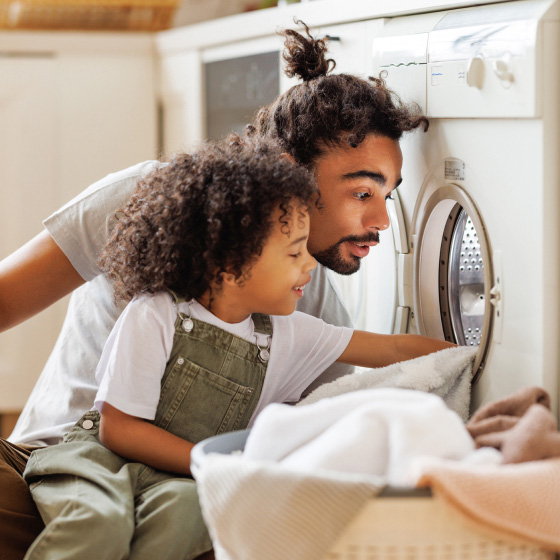 Our goal is to help get you settled in your new place.
At Shore United Bank, we can get you into your first home, a bigger home or your forever home with an affordable loan and experienced lenders who are glad to guide you every step of the way.
Competitive rates

Payment terms up to 30 years

Fixed-rate and adjustable-rate mortgages

Low down payment options

Wide range of refinancing options

Mortgages for primary residences, second home and vacation homes

Special programs for veterans, first-time homebuyers and more
Fixed-rate mortgages: Stable monthly payments make long-range budgeting easier. Lock in rates for 15, 20 or 30 years. Borrow up to 95% of home's assessed value.


Adjustable-rate mortgages (ARM): Pay a lower rate for a set period of time (usually several years), leaving you with money for remodeling or time to rebuild your savings. After that period, rates may rise and fall periodically. Loan caps limit rate increases.


Jumbo Mortgage: If you're looking at a bigger home or moving to a more expensive locale, you may need a loan that exceeds conventional conforming limits set by the Federal Housing Finance Agency (FHFA). That limit is $726,200 in most Delmarva counties.
Federal Housing Administration: Designed for buyers of modest incomes and often used by first-time homebuyers. FHA programs feature down payments as low as 3.5% and flexible guidelines for those with less-than-perfect credit. Both fixed-rate and adjustable rate loans are available.


VA Loans: Active-duty personnel, reservists, veterans and some spouses are eligible for loans that feature no down payment, low closing costs and some of the best rates of any loan program.


USDA: Provides low- and moderate-income borrowers the opportunity to own their primary residence in eligible rural areas and suburbs. Among the features: 100% financing available along with flexible credit requirements.

Grant & Affordable Housing Programs
Federal Home Loan Bank Community Partners/ Homes for Heroes: Up to $10,000 available to assist with down payment and closing costs. Those eligible include public service sector and military, active or retired law officers, firefighters, teachers, and medical professionals.


FHLB First-Time Home Buyer: Up to $7,500 available to assist with the down payment and closing costs incurred when purchasing a first home.


Maryland Mortgage Program: This state-run initiative offers loan programs, tax credits and other assistance for Maryland home buyers.


County and City Housing Assistance Programs: Frederick County Housing Assistance Program and City of Fredrick Community Development Block.
Lot/Land, Construction & Bridge Loans
Lot Loans: Financing the purchase of a building lot for a new home. Often a good choice if you're planning to build on a lot in the distant future.


Construction Loan: Short-term financing that can pay for property purchases and labor and materials for a new home. Funds are released as each building phase takes place. Interest-only monthly payments hold down costs. Easily converts to a traditional mortgage when home is completed. Both the short-term and longer-term loans can be finalized at one closing.


Bridge Loans: Short-term loans designed to give borrowers cash flow during the transitional period when they have purchased a new home but have not sold their current home yet.