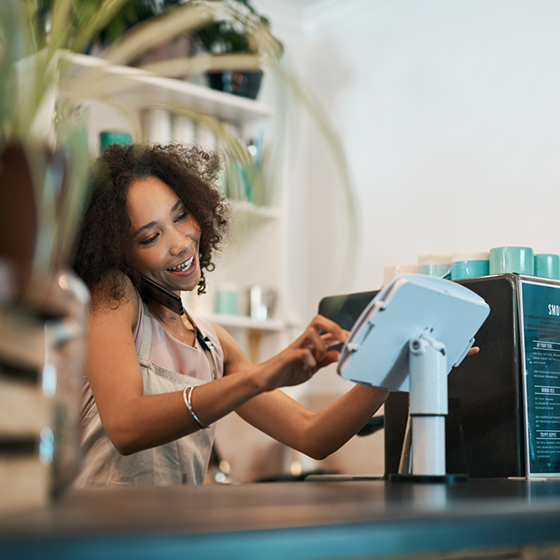 Cost-efficient services customized to meet your unique needs.
With Merchant Services, your business may be able to increase profitability and gather a larger customer base as many people are no longer carrying cash with them.
Our industry-specific solutions can help you track inventory, collect marketing data, boost online sales, and much more.
Processing for Visa, Mastercard, Discover and American Express credit cards, as well as gift cards and government benefit cards

Tailored options can include wireless, mobile, e-commerce, and point-of-sale (POS) terminals

Specialized approaches for retailers, health care providers, restaurants, hospitality businesses, public entities, municipalities and other industries

Industry's best data-security plan and online tracking option to allow businesses to view authorizations received, follow transactions, and view historical statements and charge-back history

Warranty/replacement options on new equipment purchased for one year under normal operational conditions

Help line representatives available 24/7 if you need assistance outside of our banking hours

Get Started
Please contact our Merchant Services department at 443-262-9310. They will be able to gather the information needed to complete the merchant application and get it over to you for a signature

After an approval is given, it takes about three business days to set up service

If you're unsure if our Merchant Services product is right for you, we'd be happy to answer any questions that you have. We can also complete a cost comparison of your current Merchant Service program

Additional fees may apply with this service. Contact us for more information on our Merchant Services 443-262-9310