Commercial Interest Sweep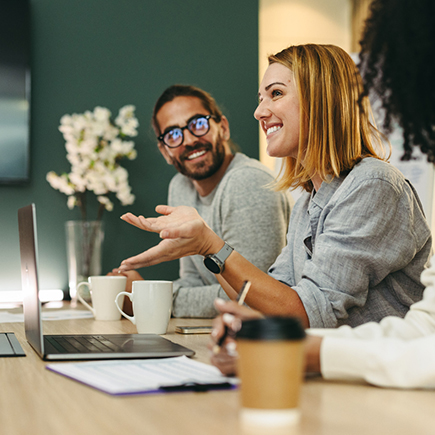 Put your surplus funds in position to earn extra money.
Businesses want to see their money work as hard as their employees.
You can make that happen by arranging for excess funds to be automatically transferred from your Commercial Analysis Checking Account to an interest-bearing sweep account.
Designed for businesses with large balances and a high transaction volume

Together, we'll figure out an optimal amount of money - a target balance - to keep in your business's primary checking account

When checking deposits exceed that target balance, Shore United will automatically move it into the interest-bearing sweep account

If your checking account falls below the target balance, we'll transfer funds from the sweep account

The Commercial Interest Sweep monthly charge of $50 can be offset by balances in your Commercial Analysis Checking account

You will not be charged the $15 monthly fee for Commercial Analysis checking if you use Commercial Interest Sweep

The Commercial Interest Sweep account has a tiered rate structure, meaning bigger balances can earn more money