How to Protect Your Loved Ones from Elder Financial Exploitation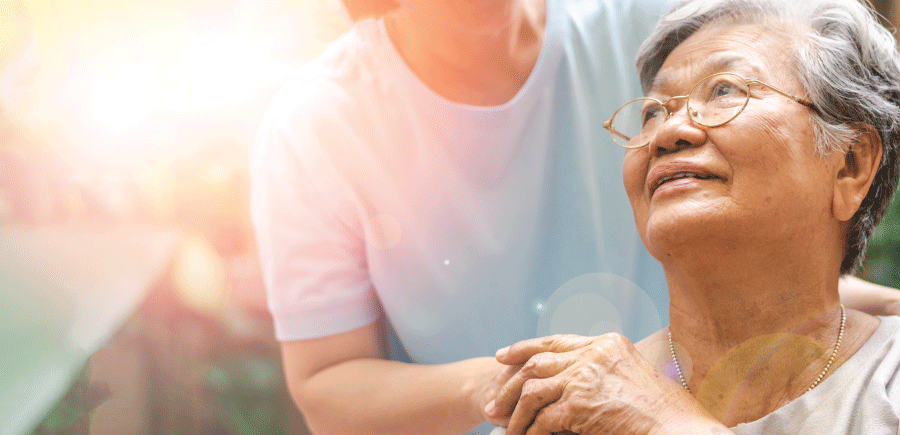 featured
2023-06-30
Fraud
published
4 Minutes
We have all heard the unfortunate story before. That an elderly person has had hundreds, sometimes thousands of dollars stolen right out from under them. Sometimes this amount is so significant their lives are flipped upside down in the matter or minutes, life savings depleted, and left confused with little idea of how this happened.
Elder financial exploitation costs seniors billions of dollars annually. According to the FBI Internet Crime Complaint Center, the average loss per older adult in 2022 was approximately $35,101.00.
Suppose something like this happens to your loved ones?
These tragic circumstances have forced many adults to become reliant on government programs after their savings has gone out the window, some even losing their homes.
Can you imagine the fear, shame, and sheer anxiety these individuals may feel after falling victim to this type of crime?
So, what exactly is elder financial exploitation?
Elder financial exploitation, according to the American Bankers Association (ABA), is the illegal or improper use of an older person's funds, property, or assets. It is the fastest-growing form of elder abuse, as perpetrators may be family members, friends, neighbors, caregivers, health care providers, business associates, or strangers.
We never want our customers, or anyone for that matter, to experience the turmoil that coincides with elder financial exploitation, and therefore want to make sure you have all the knowledge to be able to inform and protect the elders in your life.
Let's begin with why older adults are targeted in the first place.
Older adults are more vulnerable to exploitation as they generally have more accumulated wealth due to a longer period in the workforce, and a lifetime of saving and investing. Some of these older adults:
Have previously fallen victim to fraud.
Show signs of cognitive impairment.
Are reliant on others for daily needs.
Are socially isolated.
Lack information and understanding of scams.
Are unfamiliar with technology.
Elder financial exploitation tends to fall into two categories; Elder theft and elder scams.
Elder Theft - Money or belongings are stolen from seniors by a trusted individual.
Forging checks
Stealing retirement or social security benefits
Unapproved use of credit card or bank account
Changing names on legal documents without permission, such as:

Wills
Bank accounts
Life insurance policies
Real estate titles
Elder Scams - Seniors transfer money to strangers through deception of promised goods, services, or financial benefits, which do not exist.
Tech support scams

Scammers pose as tech repair representatives to access victim's info.

Investment Scams

Scammers pose as investors, promising large returns with minimal risk, taking the money and never investing.

Sweetheart Scams

Criminals seek money from victims on dating apps and social media.

Government/Family Imposter Scam

Criminals impersonate government officials or family members to demand funds.

Lottery Scams

Criminals claim victims pay taxes or fees to access false winnings from a lottery or contest.  Keep in mind: YOU CAN'T WIN A CONTEST YOU NEVER ENTERED!

 
FOR MORE INFORMATION ON COMMON METHODS OF CYBER FRAUD, CLICK HERE
In addition to understanding the ways in which older adults can be taken advantage of through elder financial exploitation, it is vital to be able to spot the red flags to put an immediate stop on these serious crimes.
Red Flags of Elder Abuse:
Sudden changes in bank accounts
Unusual credit card transactions
Utilities being shut off
Unpaid bills
Checks written to cash
Transferring assets to others without consent
Disappearance of cash or possessions
Missing financial statements
Unexplained changes to wills and/or financial documents
To help your loved one, try taking the following measures to protect them from financial exploitation.
Prepare for diminished capacity by discussing:

Money management
Property management
Power of attorney
Trusts

Set up automatic bill pay.
Stay in touch to avoid isolation.
Discuss this article and frequent fraudulent messages to lookout for. 
If you ever suspect an older adult you know is being exploited by way of financial crime, it's always wise to have them contact their bank or financial institution immediately. Bank employees are trained to handle these matters and can also help to identify situations of wrongdoing in the early stages, however the more information they have, the faster they can work to protect their customers.
This is a great thing about community banking. Community banks have your best interests at heart and prioritize the well-being of their customers.