Frequent Fraudulent Messages to Lookout For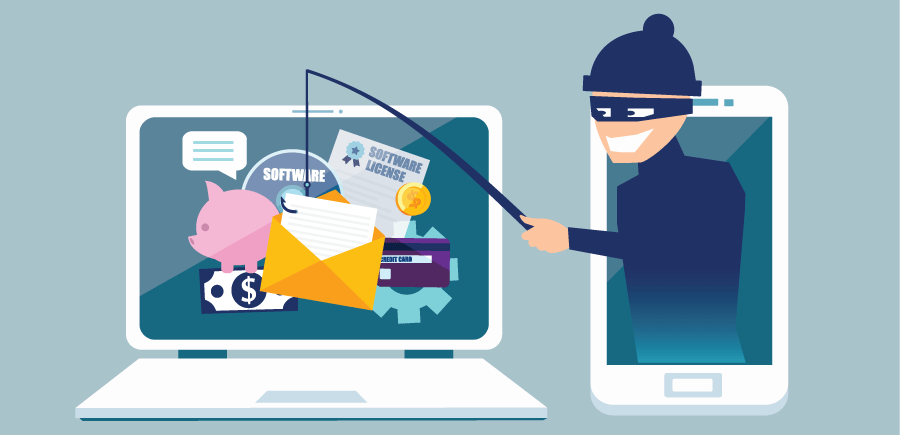 featured
2023-06-30
Fraud
published
4 Minutes
Every year and with the increase in use of technology, cyber criminals have become savvier, improving their techniques to deceive and manipulate unsuspecting people.
There are a few types of scams that prey on people's emotions and cause vigilance to go right out the window.
Act NOW scams take advantage of the vulnerability of the victims.
ACT NOW SCAMS

Grand Parent Scams

Social Security Scams

IRS Telephone Scams

An attacker contacts an individual pretending to be a grandchild or family member in trouble.
They may be crying to disguise their voice and requests an immediate wire of funds.

A scammer will call or text to say that the victim's social security number has been compromised and fund need to be sent to have it unlocked or protected.




Calls or emails saying individuals must pay owed taxes immediately or they will face serious consequences like arrest or deportation.






Too Good to be True Scams are another technique cyber criminals use to commit fraud. If it sounds too good to be true, chances are, it probably is.
TOO GOOD TO BE TRUE SCAMS

Secret Shopper Scams

Sweetheart Scam

You've Won! Scams

Victims may be contacted or respond to an ad online for a job to be a secret shopper.
The fraudster sends a fake check to deposit, then instructs you to purchase gift cards from retailers.
They then request proof of gift card purchase by sending them codes to from the gift cards.

Victim meets a person online or in person and after forming a relationship, they experience a hardship, needing the victim to send them money.
After time, the amounts get higher.
They may also instruct the victim to wire funds to another person.

Lottery/Sweepstakes Scams – Call, Email or Text congratulating you on winning a lottery, drawing or sweepstakes that you have NOT entered to win.
May be advised to pay up-front payment to cover processing fees or taxes.






Sales Scams take advantage of people in the marketplace. Looking for something to purchase? It is crucial to verify the source of the seller before making any type of payment.
SALES SCAMS

Rental Property Scam

Marketplace Scam

New listings are posted on social media, online or in want ads.
Victims are instructed to pay a security deposit upfront without seeing the property and keys will be sent upon receipt of the deposit.
These properties are not actually for sale and may not even be owned by the person attempting to rent it out.

Scammers on Marketplace or other online platforms may send or offer higher payment than item is listed for.
May claim excess is to pay "movers" or "shipping fees".
Check is likely fraudulent, and often from a different state.







It's important to be aware that these scams aren't just happening to us as individuals, but also to our loved ones. Elder financial exploitation is extremely common and can be prevented with help from you and their financial institution.
So, what messages could we (or our loved ones) receive that should throw up a red flag?
Let's show you some examples:
"We suspect an unauthorized transaction on your account. To ensure that your account is not compromised, please click the link below and confirm your identity."
"During our regular verification of accounts, we couldn't verify your information. Please click here to update and verify your information."
"Our records indicate that your account was overcharged. You must call us within 7 Days to receive your refund."
These are just a few examples of the language scammers may use to initiate an attack on your financial well-being.
Never hesitate to reach out to your financial institution immediately for guidance when you receive or accidentally fall victim to a scam like any of the above.
Having a relationship with a community bank is a great idea in these situations as helping to keep their customers safe is a high priority in these institutions.
LEARN MORE ABOUT HOW CUSTOMERS CAN BENEFIT FROM WORKING WITH A COMMUNITY BANK
Things to keep in mind regarding fraud:
Gift cards are untraceable and make it easy for scammers to launder funds. Once the scammer receives the barcodes, the cards are drained, and your money is gone.
Scammers who overpay by check are usually using fraudulent checks. They will request the excess portion of the check be sent back to them, leaving you with the loss once the check comes back as fraudulent.
When dealing with wire payments, always doublecheck that the remitter on the wire corresponds with you who are working with. Once the money is sent, it cannot be recalled.
To learn more about some of the latest scams cybercriminals are performing, click here.