Is now the right time for you to buy a home?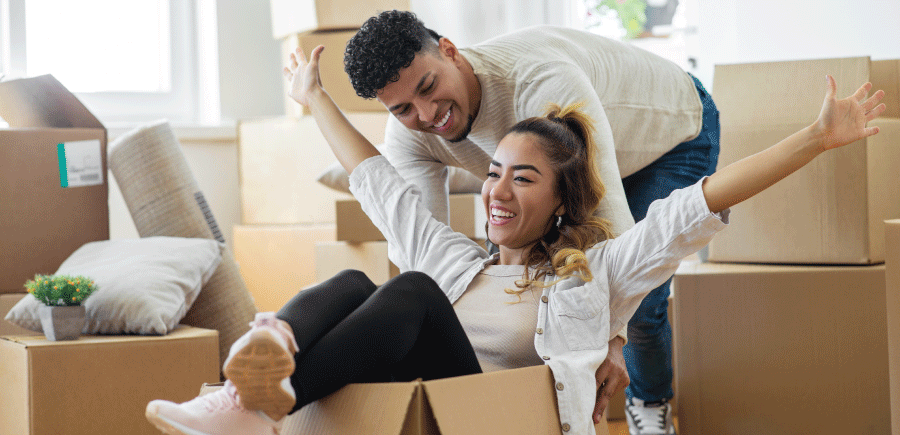 featured
2023-08-28
Mortgages
published
4 Minutes
Lately, so many people in this country have been feeling the effects of inflation and the constant increase in interest rates that have left them wondering: Can we afford to buy a house in this market and is it even worth it?
Some may think, "we're fine where we are for right now", but what about all the folks who are pouring their hard-earned money into rental properties, or the families that need a little more space to grow?
There are many situations where waiting for interest rates to drop is just not in the cards. So, what can be done for these individuals and families?
Well, there's some good news –
There are a few ways to make owning a home more affordable in this ever-changing rate environment.
How Home Ownership is Possible
Some funds can be made available through county, state, or federal grant and down payment assistance programs for qualified candidates who are first time homebuyers. Some programs also include non-first-time homebuyers.
A few factors on whether these products can be utilized can depend on a few things:
Location of the property
Type of employment
Household income
Typically, these products provide a percentage of closing cost assistance based upon the loan amount and specific program, which helps assist with the costs associated with the settlement as well as the down payment.
When possible, eligible programs can sometimes be paired together to provide the maximum allowable settlement assistance.
The Maryland Mortgage Program, Federal Home Loan Bank's Community Partners, and First Time Homebuyer products are some of the programs that can help reduce costs.
LEARN MORE ABOUT AVAILABLE MORTAGE PROGRAMS HERE
Reduced interest rates are also an additional benefit that is possible with certain affordable housing programs.
Even after learning what options might be available, you might be thinking, "eh, let's just wait it out – the rates are bound to drop".
That way of thinking could, unfortunately, cost much more in the end.
Why Act Now
Currently, the average home price is around $425,000 and that continues to rise at a minimum of 3%. Values tend to increase at an even higher rate as interest rates decline, so that cost of waiting is likely to increase as rates decrease.
With that understanding, the question now is, "how can I take advantage of one of these programs?"
Well, that's just one of the great things about community banking.
Community banks keep your needs top of mind. They will work with you to find the best, most suitable programs to match your needs, while providing the type of personalized service you and your family deserve.
Think it's time to see what your options are?
APPLY FOR A MORTGAGE LOAN TODAY