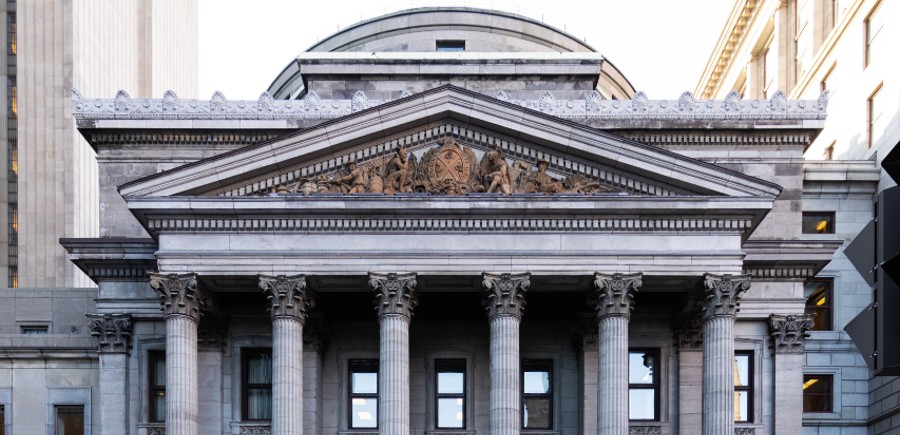 not featured
2023-05-04
Financial Literacy
published
Why should I open a bank account?
One of the best ways to establish a strong financial foundation is to start saving. Putting away just a few dollars each week can help you achieve your financial goals. And, by putting those funds into a savings or checking account at an FDIC-insured bank, your money is insured, dollar-for-dollar, plus any interest accrued or due to you, up to at least $250,000.
What do I need to open an account?

The requirements to open a bank account may vary slightly from bank to bank, however the basic requirements are typically consistent. To open a savings or checking account, you will need documents to verify your name, date of birth, address, and ID number:
A Social Security number, Individual Taxpayer Identification Number (ITIN), passport number and country of issuance, alien identification card number, or other government-issued identification number.

A government-issued identification card with your photo on it, such as a driver's license, U.S. passport, or military identification card.

A bill with your name and address on it.

Your birth certificate.

Use this checklist to ensure you have what you need to open an account at a bank or credit union:
Types of Accounts

There are many different types of accounts for you to choose from. Some accounts require you to keep a certain minimum balance, require you to have online banking, charge you fees for writing checks, or have other requirements to avoid fees. There are accounts that are interest-bearing and non-interest-bearing. If an account is interest-bearing, the bank will pay you back a percentage of your average monthly or daily balance. While earning interest is a good thing, interest-bearing accounts often have a higher minimum balance requirement and may have other terms and conditions that apply.
It is important to think about your income, expenses, and habits when selecting an account. Choose an option that will help you avoid the most fees and earn the most on your balance. Initially, you may want to reach out to a trusted friend or family member to get a recommendation for a bank or credit union. Ask the financial institution about the fees that they charge, the services they offer (like online bill payment or a mobile app), and the interest they pay for applicable accounts.
If you're just getting established, an account that doesn't have a minimum balance requirement may be your best bet. As you become more financially secure and begin to maintain a larger balance regularly, you may want to move your account into an interest-bearing account to earn more money (even if it is only a small amount).
Online and mobile banking are often free and can be very useful tools to help you check account activity whenever you need to. This can help you to stay on budget and identify fraudulent activity more quickly.
At Shore United Bank, we offer a variety of checking and savings accounts so you can select the account that works best for you. Use these links to view our account options:
How to Write a Check

If you open a checking account, you will typically receive a book of checks. These can be used to pay bills, pay friends and family, and make purchases at some merchants. When writing a check, you are not required to write in cursive, but it is very important to write legibly. To write a check, follow these steps:
Print the date that you are writing the check in the date field.



Print the legal name of the person or business that you are writing in the check to on the line next to, "Pay to the order of".



Next to the "Pay to the Order of" line, there is a box with a dollar sign ($). In this box, enter the exact amount that you are paying the recipient in dollars and cents. For example, if the check is for fifty dollars and ten cents, write 50.10.



On the line below the "Pay to the Order of" line, write the dollar amount of the check in word form and the change amount over 100. For example. if the check is for $50.10, write "fifty and 10/100". If the check amount is for $25.00, write "twenty-five and 00/100." If the word amount does not extend to the end of the line, draw a line to the end.



Don't forget to sign your check! The line in the bottom right corner of the check is the signature line and your check is not valid without this step completed. Sign your name as it appears on your account on this line.



The line in the bottom left corner of the check is the memo line and this field is optional, but it can be helpful to remember what the check is for.



Using Debit Cards

Debit cards allow you to make purchases in stores and online without having to carry cash or checks. While the simplicity is great, it is important that you track your debit card spending so that you don't end up overdrawn. Depending on the merchant and the way the payment is processed, your purchases may not show up as a debit on your account immediately. Online, mobile, and telephone banking are all great tools to help you track your spending and stay on budget. Traditional check ledgers are also great to help you keep track of purchases that may have not cleared just yet. A good rule to follow – if you have written a check or made a payment, you should consider those funds gone (and deduct them from your spendable balance), even if they haven't cleared yet.
Overdraft Services

It's important to understand how your bank's overdraft services work. Ask your bank to explain your options and the fees that are associated with each option. Fees for overdraft services and insufficient funds can add up quickly!
What is an overdraft?

An overdraft occurs when you make a transfer, withdraw funds, write a check, use a debit card, etc. but don't have enough money in your account to cover the transaction.
What are overdraft services?

Overdraft services are optional services that most banks offer to fund your transactions if your account balance falls below zero. These can include linking a savings account or line of credit to your account to cover your overdrafts or opting into services where the bank strives to pay your overdraft items and charges you a fee in return.