The Kids' Club is Shore United Bank's special savings account and is open to all children 12 and younger who open a Kids' Club Savings Account.
Meet Cash, the Chesapeake Bay Retriever puppy, our Kids' Club mascot! Here to help kids under 13 reach their savings goals!
We created the Kids' Club to teach children about the importance of saving money for the future. If you are not a member, joining is easy—simply go to any Shore United Bank and open a Kids' Club Savings Account. Children love watching their money grow, and helping them develop a healthy attitude about saving money can be a lot of fun!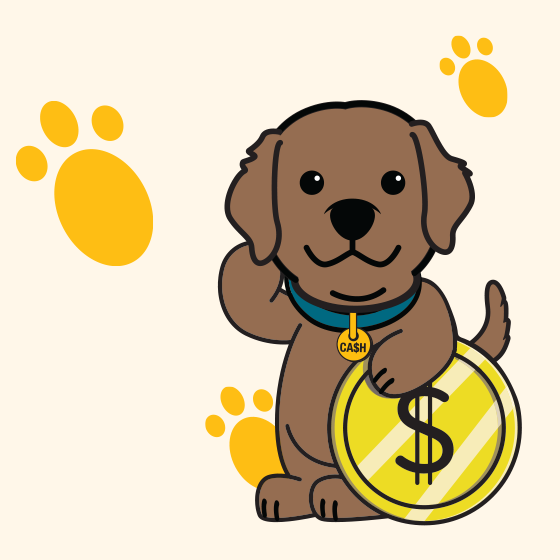 Free Paw Print bank and a subscription to Cash's Corner, our Kids' Club newsletter with interesting articles, trivia, games and more.

Kids' Club membership card

A birthday card on your child's birthday

A special Kids' Club passbook for recording deposits