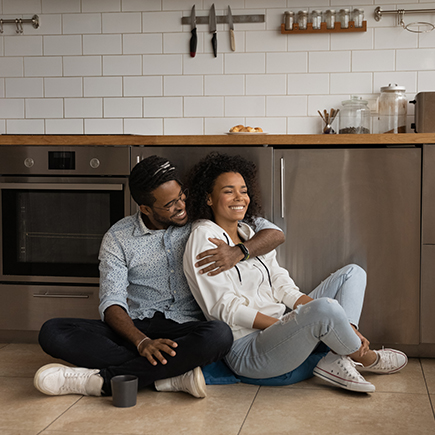 With our Home Equity Line of Credit (HELOC) or Home Equity Loan, you can access the funds you need to consolidate debt, renovate your home, further your education, or take the dream vacations you've always wanted.
Home Equity Loan vs. a Home Equity Line of Credit1

A Home Equity Loan provides a fixed interest rate, fixed loan amount and a fixed monthly payment, making it easier to factor in your budget. A Home Equity Line of Credit (HELOC) is a revolving line of credit with a variable interest rate that allows borrowers to draw and repay funds as needed. Both loan types draw on the equity in your home for you to use towards things you want or need most in life.


A Few Reasons to Consider tapping into your home's equity:
Consolidate Debt - Say Goodbye to High Interest Rates and Take Control of Your Finances

Home Renovation - Make Your Home Your Dream Space

Education - Invest in Yourself and Unlock Your Potential with Education Funding from Your Home's Equity

Dream Vacation - Travel More and Stress Less. Create Memories That Will Last a Lifetime
1 A variable rate equal to NY Prime Rate as published in the Wall Street Journal, 8.50% Annual Percentage Rate (APR) eff­ective 07/27/23. (The maximum APR is 24%). A 10-year draw period with interest-only repayment during draw period (optional). Followed by 20-year repayment period with a minimum monthly payment equal to 0.42% of principal balance plus accrued interest or $100, whichever is greater. Available to primary and secondary residences only. Maximum LTV is 85%. Closing costs: Fees and charges generally associated with a HELOC total between $549.00 - $3,539.00. Shore United Bank will provide a closing cost credit to cover total closing costs up to $2,000.00. If your closing costs exceed $2,000 you will have the option of paying directly or from an initial draw against the line. Any third-party fees paid on your behalf will be required to be reimbursed in the event the loan is paid off­ and closed within 36 months of the loan date. We are happy to provide an itemized statement of fees upon request. Borrower must maintain insurance on the property securing the credit.